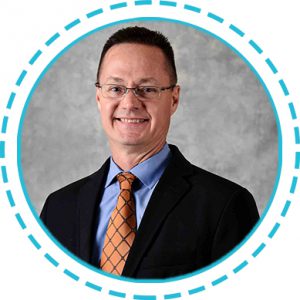 Tony Lloyd
Board Chairman
Indianapolis Oasis
Indianapolis Oasis is changing the face of aging
Each year, thousands of older adults looking for opportunities to grow, learn and give back to our community discover that Indianapolis Oasis is the best place to start their next adventure.
For nearly 30 years, our programs that encourage lifelong learning, active lifestyles and volunteer engagement have helped make the greater Indianapolis area a desirable place to retire and stay active.
We owe much of our success to the leadership of Mary Dorney, who served as executive director for many years with distinction and determination, and retired in 2018. Mary's good work helped to establish Indianapolis Oasis as a vital resource for our community that must continue and thrive.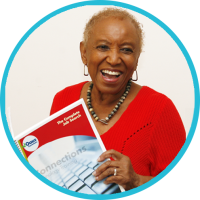 We have exciting plans ahead to ensure that Oasis remains a resource to the thousands of older adults who look to us for support and inspiration.
In addition to looking for a new, more centralized location, we are taking strategic steps to ensure sustainability. We're expanding our community partners and class locations.
We are also working with local universities to cultivate a strong pipeline of instructors for an increased focus on arts and humanities classes that we know will lead even more older adults to discover Oasis.
We look forward to sharing an exciting future for Oasis with you!
Discovering the Joy of Reading and Connection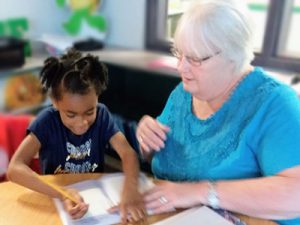 When Patty Hunter decided to become a tutor with the Oasis Intergenerational Tutoring program, she had a pretty good idea of what she was getting herself into. A seasoned educator, she still found herself pleasantly surprised by her new role.
"Every Tuesday when I am scheduled to come to tutor, the moment my student walks into class, she tells her teacher that this is the best day of her week," says Patty. "And so, it makes it mine as well."
Aging Mastery Program – Master Class in Aging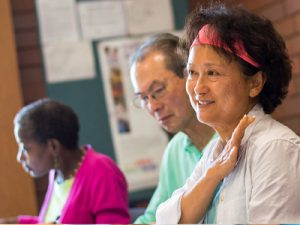 Given the many transitions that come with aging, it's easy to feel overwhelmed. To help adults confidently navigate the road ahead, Indianapolis Oasis offers the Aging Mastery Program® (AMP), which prepares people to live their later years to the fullest with a series of classes covering a variety of topics from advanced planning to nutrition to relationships.
"This has been a fantastic program. I have learned a lot that I can implement into my daily routine," says Clay Rembert.
Volunteers Bring Indianapolis Oasis To Life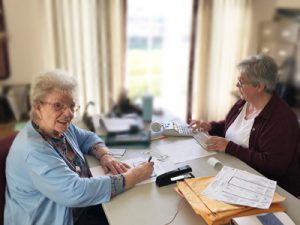 Mother-daughter duo Donna Gallagher and Becky Griffith are part of a much-needed team of volunteers who dedicate their time and talents to Indianapolis Oasis. Together, the two assist with administrative duties and work the front desk, while making sure to take in a class or two along the way. "We both like people and we like to be helpful," says Donna.
"Oasis is a great organization. People rally around those who need support. All volunteers are made to feel important," says Becky Griffith
Indianapolis 2018 Annual Report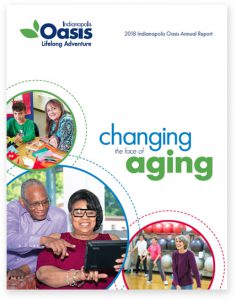 Download full 2018 Annual Report
PDF version contains the full stories and more.
Indianapolis Oasis Local Impact in 2018