Simona Valanciute
President and CEO
San Diego Oasis
San Diego Oasis is changing the face of aging.
If you've been around San Diego Oasis for long, you have heard us say that we're changing the way people think about aging.
The spirit behind this kind of thought change comes from everyone involved in our thriving, inspiring community: our dedicated staff, volunteers and more than 5,200 active participants.
In 2018, we offered over 2,800 classes and activities that encourage our members to learn, explore, grow and engage in ways that tell the world a different message about getting older: it can be pretty exciting.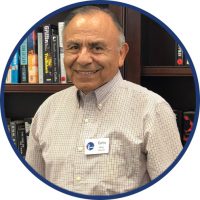 Our expansive course offerings are ever-evolving and driven by input we receive from our participants who tell us they are interested in actively learning something new, stimulating their minds, moving their bodies, making new friends, creating impact in the community and having fun!
As San Diego Oasis grows right along with our participants, we are especially thankful to our donors, sponsors and partners who share our commitment to creating a new way to think about and experience aging.
Our programs also benefit tremendously from the hundreds of individuals who give of their time and talents to ensure that we provide older adults with opportunities to stay relevant, healthy and connected to the world.
Our work matters, and we are happy to be sharing the journey with so many others who agree.
A Lifetime of Learning with San Diego Oasis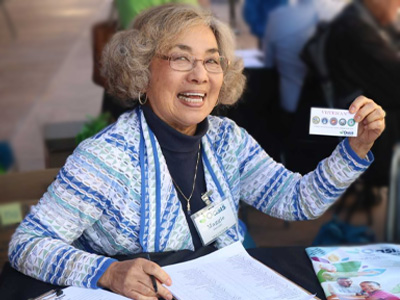 "I love when people come to Oasis for the first time and discover that it's not just for 'old people,'" says Maggie Ikezaki, who remembers being pleasantly surprised herself when she checked out Oasis for the first time in 2016.
For Maggie, who takes classes, volunteers and is among the first to become a Lifetime Member at San Diego Oasis, the chance to keep growing is very appealing. "That's what keeps people coming back to Oasis," say says. "We want to continue to learn."
Getting Connected  – Oasis Technology Fair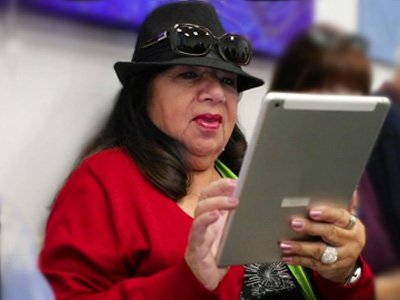 Conquer Your Passwords, What's a Podcast? and How to Outsmart Personal Information Thieves were just a few of the sessions enjoyed by more than 900 people who attended the sixth annual San Diego Get Connected 2018 Technology Fair. Throughout the year, San Diego Oasis offers a wide variety of classes and programs to keep participants confident and savvy about the latest technology.
One Student, One Tutor, Two Lives Changed Forever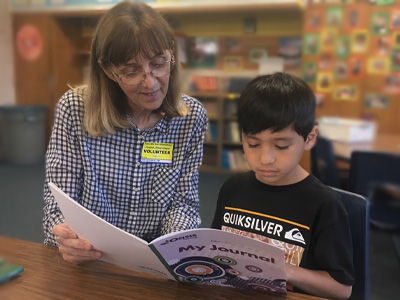 "Being a tutor with Oasis is very rewarding," says Rose Cooper. "It's a wonderful feeling working with children one-on-one."
Rose is among the 4,000 older adults nationwide serving as tutors, mentors and friends to students in grades K-3 with the Oasis Intergenerational Tutoring program. In 2018, 600 tutors served more than 850 students in 11 school districts in San Diego County.
San Diego 2018 Annual Report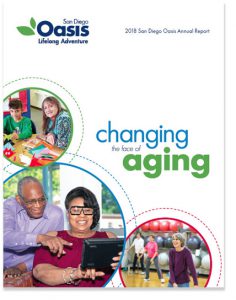 Download the full 2018 Annual Report
PDF version contains the full stories and more.