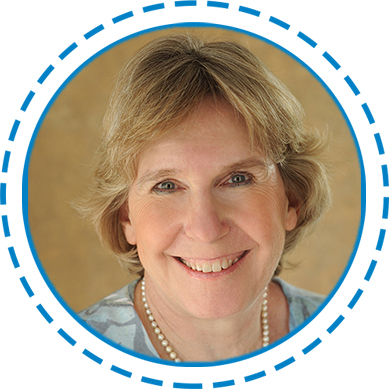 Kathleen Raskob,
Executive Director
Albuquerque Oasis
Albuquerque Oasis is changing the face of aging
When I think of a "typical" Albuquerque Oasis participant, these words come to mind: active, engaged, educated, enthusiastic and curious.
One thing is clear: our participants share a passion for learning and helping others. I'm constantly amazed to hear about the many ways they impact our community – mentoring children in the Oasis Intergenerational Tutoring program; volunteering at hospitals, our BioPark, our many world-class museums, service organizations, other amazing non-profit organizations, libraries and senior centers. Many are also caregivers for family and friends.
We are grateful that even with busy lives, Albuquerque area retirees are looking for high quality educational and volunteer opportunities, and their go-to organization is Albuquerque Oasis!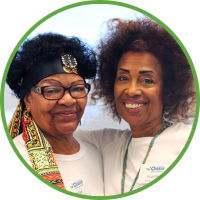 Over the past five years, as we've added classes, volunteers and staff, a new need has emerged. We needed more room to grow! You will see our space double in size in the summer of 2019, with expansion at our current location.
There is an abundance of possibilities with this new space, and we are energized as we think about all the ways it will be utilized.
Our work is made possible with support from our community – the people who come to Albuquerque Oasis every day to volunteer and learn, our donors and friends, and our dedicated staff – Melody, Lisa, Vicki, Cynthia, Becky and Yvonne. All have been instrumental to our growth and success. Thank you!
Better Balance with Albuquerque Oasis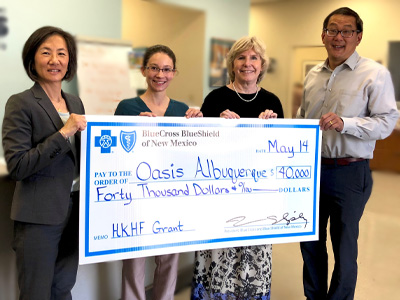 Nina Love likes to get out and explore interesting places by car and on foot. She's able to get out and about with more confidence these days thanks to Better Balance classes offered at Albuquerque Oasis.
"My energy level is higher and I'm so much more willing to stay active because of the kind of education I'm getting at Oasis," says Nina.
Exploring New Places with New Friends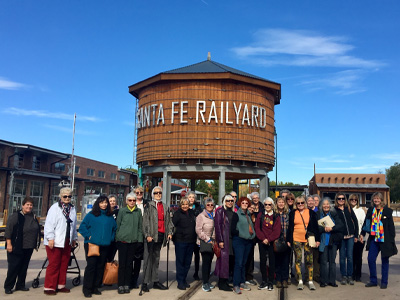 When Nancy Thobe receives the latest catalog from Albuquerque Oasis, she's eager to discover where she can go next. "It's a treasure trove," says Nancy, who frequently signs up for local outings offered by Oasis to businesses, museums and parks.
"The other thing that's really nice about exploring with Oasis is that I have the opportunity to meet new people."
One Child, One Tutor, Two Lives Changed Forever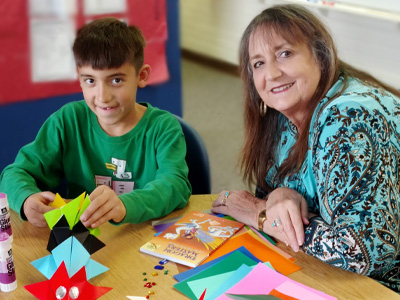 "Children have different learning styles," says Mary Dickson, who joins more than 4,000 adults nationwide who volunteer as tutors, mentors and friends to children in grades K-3 with Oasis Intergenerational Tutoring. She enjoys making connections with each child.
Albuquerque 2018 Annual Report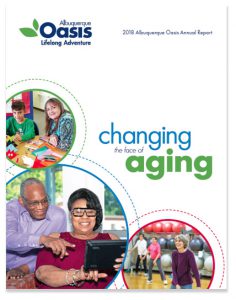 Download full 2018 Annual Report
PDF version contains the full stories and more.