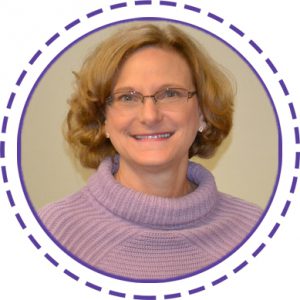 Brenda Schmachtenberger
Executive Director
San Antonio Oasis
San Antonio Oasis is growing.
In 2018, we experienced a record year, offering more classes, drawing higher class enrollments, inspiring more donors and enjoying an 11 percent growth in the number of people served. We are proud to have provided more than 25,000 members with high-quality programs that encourage lifelong learning and personal growth since 1991.
New programs such as Chronic Pain Self-Management, The Aging Mastery Program®, classes in kayaking and intergenerational healthy habits, as well as special series on World War I, Japanese history and Women's History Month were just a few of the innovative offerings that were enjoyed by our participants.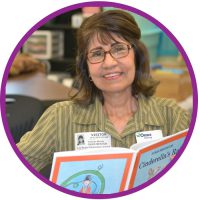 We have seen a lot of changes in the last 28 years, but 2019 will be the biggest year ever, with the September opening of our new center, Oasis at the Meadows.
This exciting expansion is made possible with generous support from our longtime partner, Morningside Ministries. By donating the building next to one of their premier communities and refurbishing it to meet our needs, Morningside Ministries shares our commitment to promote healthy aging for older adults who live in the San Antonio community.
This new educational center will give San Antonio Oasis the capacity to reach more people with an expanded selection of classes and opportunities to engage in meaningful ways. There are a lot of exciting things on the horizon for San Antonio Oasis, and we hope you'll join us for the next adventures!
Igniting a Love of Reading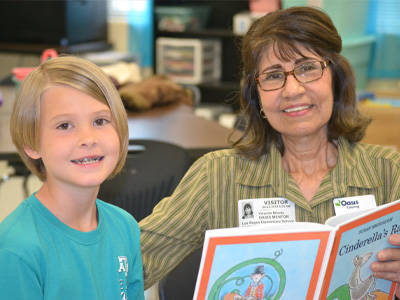 Yolanda Moody knows that meeting weekly with her young friend Kathryn has given the second-grader a much-needed boost with reading skills, but she still thinks she's getting the better deal as a volunteer with the Oasis Intergenerational Tutoring program.
"I'm the lucky one," says Yolanda."
Yolanda joins more than 4,000 older adults nationwide who meet one-on-one with children in grades K-3 to serve as tutors, mentors and friends.
Mastering Aging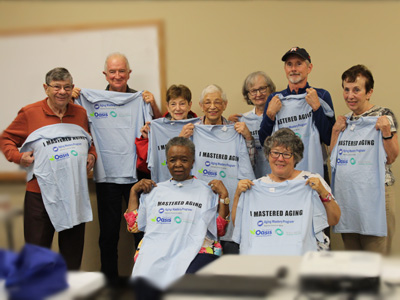 "Longevity is important to all of us, but to ensure quality of life, we must stay active and engaged," says Mary Tate.
Mary participated in The Aging Mastery Program® (AMP) offered at San Antonio Oasis. AMP provided Mary and other participants opportunities to explore topics encouraging older adults to live their later years to the fullest: nutrition, finances, medication management and healthy relationships.
Lifelong Learning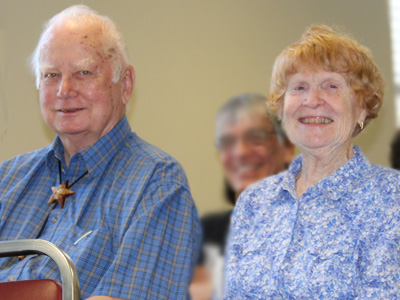 Kay and Buddy Rosene typically take at least 30 lifelong learning classes each trimester at San Antonio Oasis, taking in everything from art to geology to old movies. Many of the lifelong learning classes are led by volunteer instructors from local colleges and universities, a perk that keeps things challenging and interesting.
"We have such inquisitive minds," says Kay. "We want to keep learning."
San Antonio 2018 Annual Report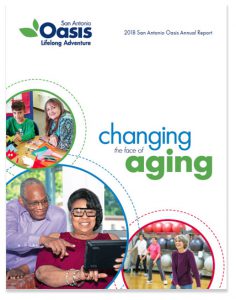 Download the full 2018 Annual Report
PDF version contains the full stories and more.
San Antonio Oasis Local Impact 2018